Be the Best You Can Be with Best Life Counseling and Coaching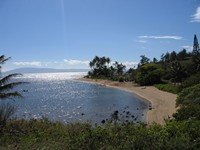 Welcome to Best Life Counseling and Coaching. At our site you will find helpful and interesting RESOURCES to help you live your best life. These can range between support groups and hotlines to fun things to do. At Best Life Counseling and Coaching, we provide the guidance to help you remove the roadblocks in your life that are preventing you from living your life to the fullest.
Heather Pugh, LMHC, CAP, SAP at Best Life Counseling and Coaching can help you make your life the best it can be. To get more information on Heather please go to the MY credentials page .

In addition, to get a list of the insurance/EAP 's that we accept
at Best Life Counseling and Coaching, please go to the INSURANCE
page of this web site. Please understand that when we provide
you benefits, they are what the insurance company has told us at the time we call them. However, if your policy changes, the
insurance company will not tell us and we rely on you to help
us have the most current information.
You are responsible for anything that the insurance does not pay, so it benefits you to let us know any changes in your insurance. We truly appreciate your help with this. We require payment at time of services as this eliminates the need to bill you. This helps us avoid having to bill you or take collection measures which could allow risks to your privacy. We encourage you to contact us immediately if you are having financial problems so that a payment plan can be worked out.

In addition, please have your initial session paperwork prior to coming to your initial session. If it is not completed , you will have less time in your session . Also, if you are using EAP benefits, we schedule 2 -1 hour sessions for the intake session . Due to this, if you do not have your paperwork completed when you come to the first session, it will need to be rescheduled. Thanks for your help with this. Initial paperwork can be obtained when you call to set up your first session as we will provide a link to a HIPPA compliant site where you can do the paperwork online and then we will print it out when you come in.
AFFORDABLE RATES/ ON MANY INSURANCE PANELS
WE NOW ACCEPT CREDIT CARDS. We no longer accept checks, but do accept check cards, credit cards and cash. In addition, if you pre-pay for services, you can get a discount.However, we do not provide refunds if you pre-pay.
We do require a credit card on file for No Show fees and insurance issues. We provide many ways for you to avoid having to pay No Show fees by being able to cancel an appointment online, by e-mail, fax or voice mail. If someone No Shows, it hurts another person who may really have needed to get in to see the therapist and this is why we have this policy.

We have the above NO SHOW policy as it is not fair to others who may have needed the appointment that you did not show up for. The person trying to get in may have really needed to come in and then were not able to as you did not show up.
If you are ready to LIVE YOUR BEST LIFE, contact Heather Pugh, or my Office Managers Krystal or Stephanie at the address below:
Best Life Counseling and Coaching is centrally located in Pinellas County , Florida between Tampa and St. Petersburg,
Florida.
The address is:
Best Life Counseling and Coaching
12360 66th ST. Suite Y
Largo, FL 33773
727-584-3600


You can also e-mail us through the "CONTACT US"
page of this web site. If you fill out the form, my office
manager wlll contact you. If you provide your insurance/EAP
information we will likely be able to get you in quicker for an
appointment.
If you are a current client of Best Life Counseling and Coaching, you can schedule or reschedule your appointment by clicking the link below for "Secure Client Area).
It is confidential, you will receive an e-mail confirmation of the appointment and we also get an e-mail with the same info. This service is now available but we request your patience as this is new to us too!!!
YOU CAN GET MORE INFO ABOUT THE OTHER THERAPISTS WHO ARE IN THIS OFFICE AT THE OTHER THERAPISTS PAGE
/font>
You can now find
Best Life Counseling and Coaching on
Twitter and Facebook.

Referred to from Dr. Phil
Member and Past Treasurer of Suncoast Mental
Health Counselors Association
Member of National Association of Professional Women