CREDENTIALS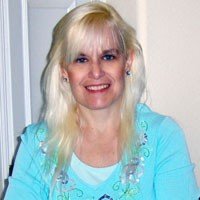 MY CREDENTIALS
My name is Heather Pugh and I am the owner of Best Life Counseling and Coaching.
I have been providing both mental health and addictions treatment (including eating disorders) for the past 23 years. Through my experience, I have learned that for people to live their best lives, they need to have balance in all areas of their lives. This includes having positive relationships, a happy work life, sense of spirituality, good physical and mental health and making time for fun in their lives,
In my practice, I encourage people to make their needs a priority so that they can live happier and more balanced lives. This may also include addressing issues such as depression, anxiety, relationship/couples issues, work issues, grief / loss and addictions.
I have been helping people help themselves since my college days and I have always been focused on my own personal growth. I will never suggest to any of my clients that they do something that I have not or would not do myself. I also make it a priority to keep my life in balance and I continue to see the positive benefits in my life.
As part of keeping my life in balance, I work three days a week. This allows me to focus on the things I enjoy in my life such as traveling, animals, reading, adding to my collection of teddy bears, and spending time with family and friends.
I have included some of my favorite places on my web page such as Forest Animal Rescue where my husband and I volunteer. This family owned animal sanctuary helps out abandoned and abused animals such as lions, tigers , bears, monkeys ,etc. The owners , Lisa and Kurt have dedicated their lives to taking care of these animals and can use all the help they can get.
If you would like more information about Forest Animal Refuge, you can click on the link below
LICENSURE, CREDENTIALS, AND DEGREES
Masters Degree in Clinical Psychology
Licensed Mental Health Counselor (LMHC)-Florida

Substance Abuse Professional(SAP)
Florida Certified Addictions Professional (CAP)
Licensed Social Worker/Ohio LSW)
PA Psychologist-Pennsylvania

PROFESSIONAL ORGANIZATIONS
NAADAC

National Association of Professional Women

Suncoast Mental Health Counselors Association
Click here to schedule an appointment with myself or any of the other therapists at my practice. You can also call 727-584-3600 and speak with myself or one of my Office Managesr, Stephanie or Krystal to schedule an appointment or get more information

FILL OUT THIS FORM TO CONTACT BEST LIFE COUNSELING AND COACHING